Selling a Home
Michael Carr & Associates offer effective marketing strategies and market expertise to maximize the sale price of your home.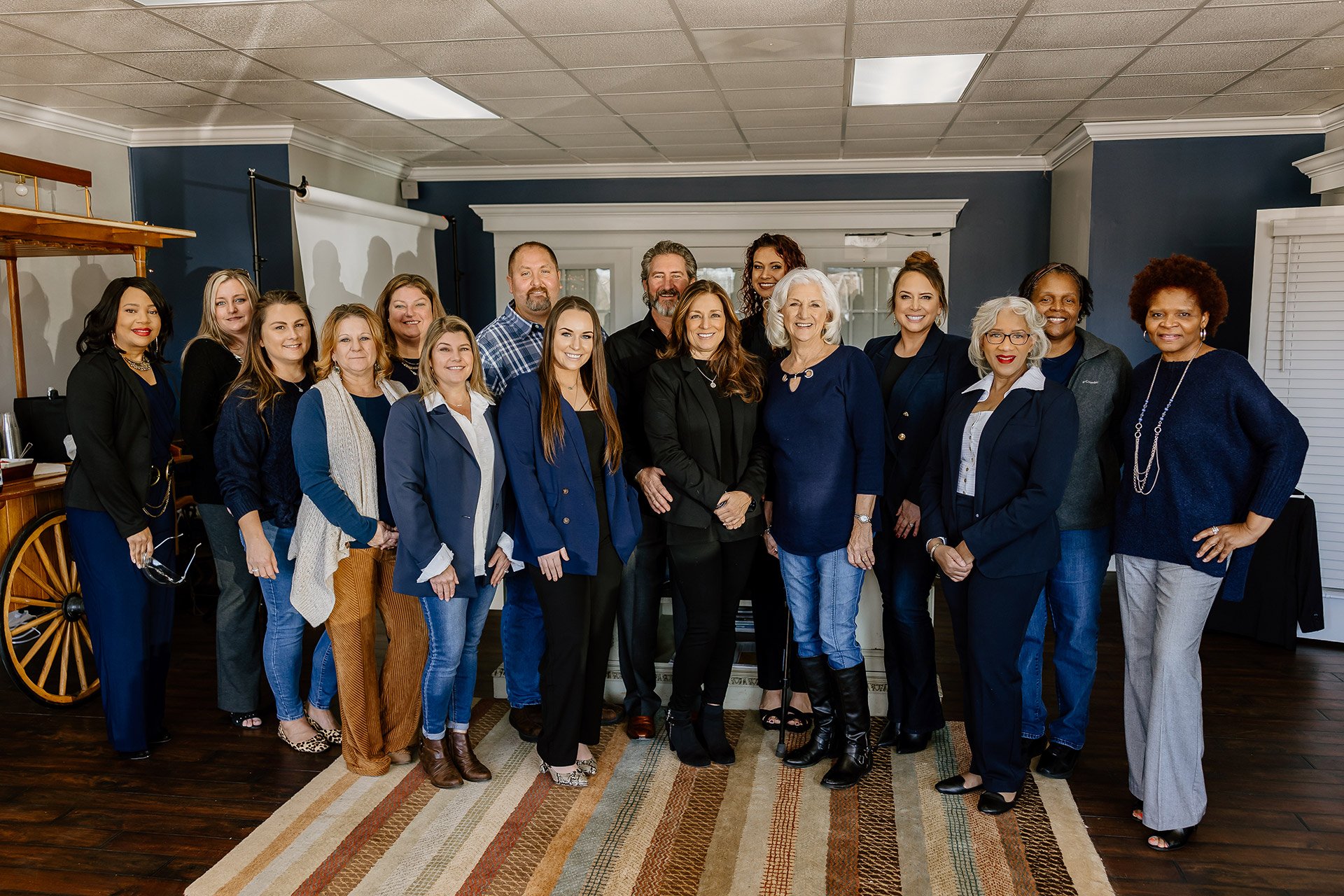 The best home selling experience in the area
Looking to sell your home in Georgia or South Carolina? Michael Carr & Associates are here to help. With years of experience and a proven track record of success, we have the expertise to get your home sold for the best possible price.
Our team of knowledgeable and friendly real estate agents will guide you through the process from start to finish, ensuring a smooth and stress-free experience.
3 company divisions
Real estate, investments & auctions.
78,000+ Transactions
Actively involved in the sale of over 78,000 homes.
1,200+ homes
Rehabbed, repaired or improved in North Georgia.
8,400+ auctions
Personally conducted, including charity benefits.
Michael Carr & Associates
Get Your Home Estimate Evaluation In Just 3 Steps
Looking for a new home in Georgia or South Carolina? Our team of experts, led by America's top selling real estate auctioneer Michael Carr, is dedicated to helping you sell your house for the best possible price.
Free Home Evaluation
Get a free report of your home's value based on local comparables and current market conditions.
South Carolina communities
Michael Carr & Associates has the most aggressive marketing program in the area!
We consistently market our real estate company on over 100 different platforms in order to maintain top of mind awareness and drive visitors online to view your listing! Your property listing will be syndicated to over 800+ websites & espoused to over 50,000 potential buyers in the first 72 hours.
Need a faster sale? Contact us for all cash offers to skip the hassle of listing, showing & negotiating.
Online Listings:
First MLS
Georgia MLS
MichaelCarrRealty.com
Zillow.com
Trulia.com
Listingbook.com
Yahoo! Homes
HGTV.com
Realtor.com
(PLUS 75 Other Listing Sites)
Social Media:
MichaelCarrRealty.com Blog
Michael Carr & Associates YouTube
Michael Carr & Associates Facebook
Michael Carr & Associates Twitter
Michael Carr & Associates LinkedIn
Michael Carr & Associates Instagram
Social Media Ads:
Facebook Ad Campaigns
YouTube Ad Campaigns
Search Marketing:
On Site:
Yard Signs
Property Flyers
Billboards & Banners:
I-85 Billboards
Signage at various Schools
Numerous Local Events
Email Marketing:
Michael Carr & Associates Real Estate eNewletters
Direct Email
Postcards in Geo-Targeted Areas
Flyers in Geo-Targeted Areas
Other Sponsorships
Jackson County Chamber of Commerce (website)
Jackson County Habitat for Humanity (truck)
*Additional Options
Virtual Tours
Drone Videos
Property Specific Google Ad Campaigns
Property Specific Social Media Campaigns
Property Specific Websites & Landing Pages
*Available at additional cost
Client success stories
Find out why our clients love to work with us.

"Our experience with Nichole Pankevich at Michael Carr & Associates has been outstanding. Nichole is our realtor for both selling our home and purchasi
…
Read More
ng our new home. Nichole is professional, courteous, and responsive. She has been an excellent advisor and resource throughout this entire process. As stressful as selling, buying, and moving can be, Nichole has done everything to relieve the stress of selling and buying each step along the way. We are fortunate to have her on our side. We can only recommend Nichole Pankevich and Michael Carr & Associates in the highest regard."
Read Less

"Five stars isn't near enough to relay how well Nichole treated us while we searched for a new home in Georgia. She was diligent without being overbear
…
Read More
ing and her personality is outstanding. Any request we made regarding a property we were interested in was answered within a couple of hours at most, and usually within a few minutes. When we weren't sure if we wanted to buy a house or build she helped us look at vacant lots and put us in touch with a local builder so we could make sure we made the right decision. We are in the process of a long-distance relocation and when we found homes that we were interested in she went out of her way to walk us through the homes while videoing so we could get a feel for what these homes actually look like. We have dealt with many realtors over the years and none of them come close to how well Nichole took care of us. If you are in need of a realtor in the area you will not be disappointed if you choose Nichole to take care of you."
Read Less

"You were a true pleasure to work with! I look forward to the next time!!!!!!"

"This company and employees are top notch. Since we started the process to list my parents house, it was a very smooth process. Our realtor, Nichole Pa
…
Read More
nkevich was absolutely wonderful. The communication was amazing and I felt like I never really did anything, Nichole took care of EVERYTHING. I honestly would give her 10 stars if I could. When I ever need anything real estate, I will absolutely use Michael Carr & Associates again."
Read Less

"Mr. Michael Carr himself was very helpful leading me into the right direction for renting a home and gave me his business card for when I'm ready to b
…
Read More
uy. Very respectful man. Ms. Michelle Brice over lvy homes was very nice and call me back every time, very nice respectful lady hands down to them both.. they are two different companies working together and I love them both"
Read Less