Buying a Home
Michael Carr & Associates offers personalized and knowledgeable service to help you find the perfect home.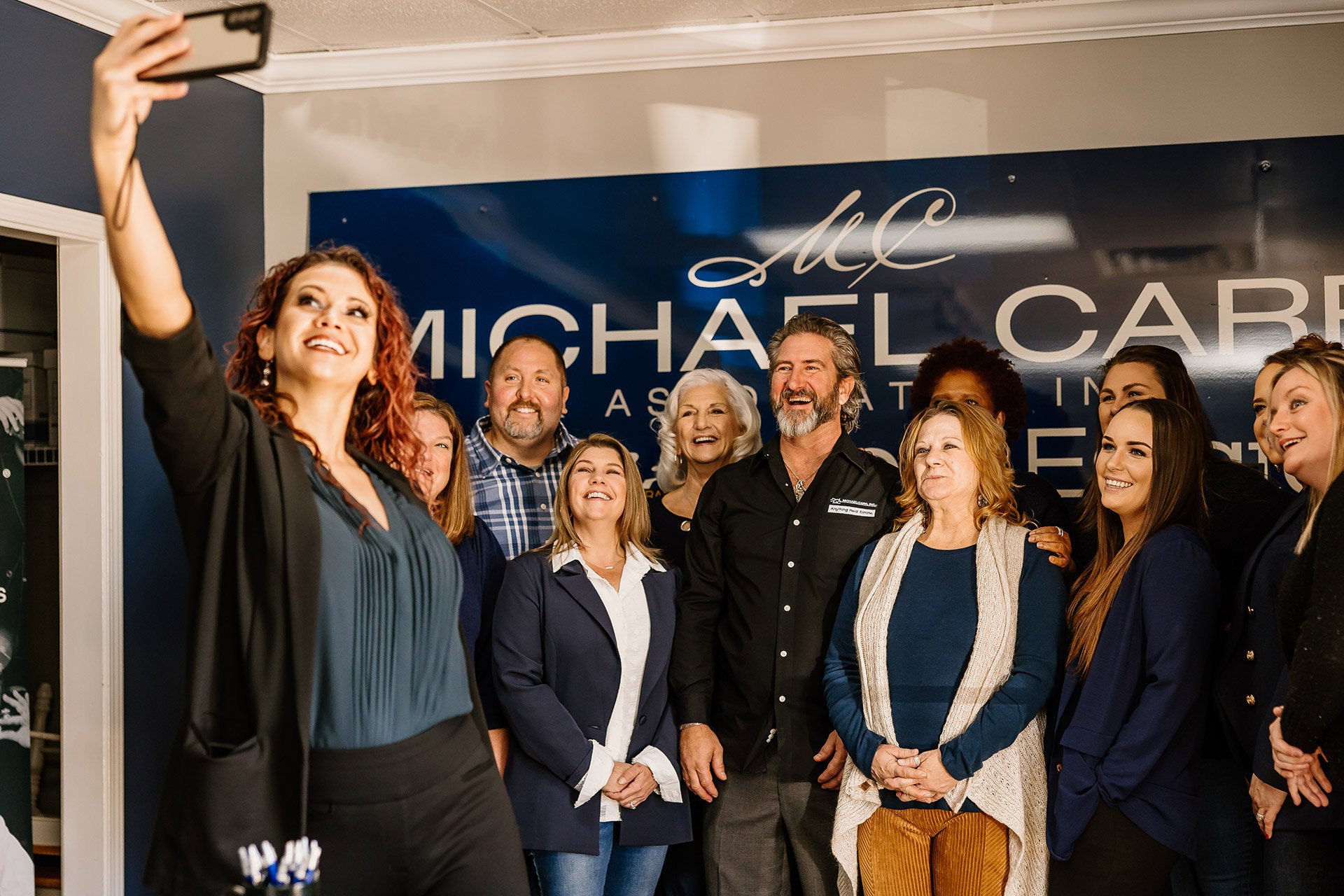 The best home buying experience in the area
Looking for a new home in Georgia or South Carolina? Our team of experts, led by The Abundant Life Broker®, Michael Carr, is dedicated to helping you find the perfect home.
With a commitment to providing personalized service and a wealth of experience, we are confident that we can guide you through the buying process with ease. So why wait? Let us help you find your dream home today!
3 company divisions
Real estate, investments & auctions.
78,000+ Transactions
Actively involved in the sale of over 78,000 homes.
1,200+ homes
Rehabbed, repaired or improved in North Georgia.
8,400+ auctions
Personally conducted, including charity benefits.
Michael Carr & Associates
'VIP' Property Search With Michael Carr & Associates
Looking for a new home in Georgia or South Carolina? Our team of experts, led by America's top selling real estate auctioneer Michael Carr, is dedicated to helping you find the perfect home.
Dream Home Finder
Put an experts eye on your home search! You'll receive personalized matches of results delivered direct to you.
South Carolina communities
Exclusive buyer's agency agreement
This video describes one of the simplest ways to protect yourself throughout the buying process, and to ensure that you have an ally with your best interests in mind. SCHEDULE A CALL WITH US and make your dream home a reality.
Please don't hesitate to contact your Michael Carr & Associates agent with any follow-up questions. And thank you for entrusting your dream home search to us!
FAQ
Exclusive Buyer's Agency Agreement
An exclusive Buyer's Agency Agreement is a document in which an Agent/Broker agrees and contracts to represent the Buyer in the purchase of a home or property. We require it for any property that we show at Michael Carr & Associates. There are a couple of reasons for that. First, we really need permission from a legality standpoint, making it clear who we represent in the transaction. By doing so, we are committing to be your best friend and to look after your interest and fiduciary responsibility.
All our sales people are required to be honest and to treat people with respect. Once you sign an Exclusive Buyer's Agency Agreement, you are effectively saying that we are committing to be your best friend and that we have your back. Now we owe you complete loyalty as long as it is within the limits of the law. We are going to follow your instructions and recommend what's best for you.
Yes, confidentiality is a very big thing to us. If you don't sign an Exclusive Buyer's Agency Agreement and you tell an agent that you'd be willing to pay up to $200,000.00 on a home (but the seller is only asking $190,000), there is nothing to stop the agent from telling the seller or the selling agent that their asking price is too low and that people would really be willing to pay $200,000.00. On the flip side, if he or she isn't representing the seller, and finds out that the seller would be willing to sell the property for $150,000.00, he has that loyalty and responsibility to tell you "Let's offer $150,000.00 because they'll take it." If you sign an Exclusive Buyer's Agency Agreement, it's similar to 'doctor-­‐patient privilege'. You can confide in your agent about any aspect of the property or sales process and he or she would not and could not speak a word of that. It protects you throughout the process.
No. As the buyer, you do not pay for the services that you are getting from our company; the confidentiality, the honesty, the loyalty, etc. All of those services that your agent is going to provide for you is actually paid for by the listing broker by splitting his commission. Effectively, every one of our agents that is a member of the MLS (Multiple Listing Services) have agreed to split and share our commissions. Normally, this commission is somewhere between 5-­‐7%. Georgia law says that the listing agent (the person who has exclusive rights to sell on a property) is the person who will actually collects the commission, and in the case where there is another agent involved, the listing agent splits that commission with the other agent, so it costs you no more to have us represent you exclusively as a buyer. Since it's a free service for you, why wouldn't you step to the highest level of that service? Especially knowing that it doesn't cost you anything out of pocket.
Experience: You'll receive the full benefits of our 20 years of experience in vetting all of the peripheral professionals that you are going to need to complete the process. Not only will we hold your hand through the process, but we'll share exclusive insight like:
Which attorney you do/don't want to use
Which mortgage broker's fees are too high
Which mortgage company has the fastest processor
Which mortgage companies consistently extend closings because they can't get people qualified in time
The best way to deal with underwriters
Who has the cheapest closing costs
Which contractors can complete punch list items on time
Which home warranty programs are best
Knowledge: We'll explain the entire process and handle your expectations from search to closing. We'll cover the details of your HUD statement and what those exact costs are to you. We'll go through your Truth in Lending statement with you when you talk with your mortgage broker.
Assistance: Effectively, anything that you aren't able to do or that you don't want to do, your agent would handle that for you under the Exclusive Buyer's Agency Agreement. Some examples include meeting with movers, home inspectors and contractors to ensure that your closing is completed on time.
One of the biggest myths of not signing an exclusive Buyer's Agency Agreement is that it saves you money. Let's consider a typical scenario. You're out on a Saturday afternoon and you decide that you want to take a look at some homes. You pass by a house and believe you've found the house of your dreams, but you don't have your agent with you, so you call the phone number on the listing agent's real estate sign. You've just contacted the person who has the seller's best interest in mind, not yours. It's a common misunderstanding that if you don't bring another agent in, then you can save money on the contract, but it doesn't happen that way. The commission you pay will stay the same whether you have an agent representing you or not. The question is really whether all that commission will be paid to the listing agent or split with another agent (one who represents you and has your best interest at heart). You don't pay more regardless, but not having clear and confidential representation could end up costing you a lot.
There are actually two types of Buyer's Agency Agreement that you can sign, and they both are exclusive to Michael Carr & Associates, Inc.
One Property: The first one is specific to one property. With this option, you do the searches on your own and you're effectively saying that you don't want to be assigned to an agent. You simply want to look at one particular piece of property, and you sign an Exclusive Buyer's Agency Agreement specifically for that piece of property. If you end up buying that piece of property, then we would represent your best interest in dealing with that listing agent.
Specified Time Frame: The other option is to sign an Exclusive Buyer's Agency Agreement for a specific amount of time. This option is far more common, and six months is the average amount of time, but it could be shorter or longer depending upon your needs. In this particular case, it doesn't matter which properties (or how many) you wish to view. There are no restrictions. We're going to be your Exclusive Buyer's Agent and represent you on any property you wish. From that moment on, it's as simple as telling every agent you encounter that you are dealing with an agent from Michael Carr & Associates, Inc. You'll be protected and guided through the process properly.
Client success stories
Find out why our clients love to work with us.

"Our experience with Nichole Pankevich at Michael Carr & Associates has been outstanding. Nichole is our realtor for both selling our home and purchasi
…
Read More
ng our new home. Nichole is professional, courteous, and responsive. She has been an excellent advisor and resource throughout this entire process. As stressful as selling, buying, and moving can be, Nichole has done everything to relieve the stress of selling and buying each step along the way. We are fortunate to have her on our side. We can only recommend Nichole Pankevich and Michael Carr & Associates in the highest regard."
Read Less

"Five stars isn't near enough to relay how well Nichole treated us while we searched for a new home in Georgia. She was diligent without being overbear
…
Read More
ing and her personality is outstanding. Any request we made regarding a property we were interested in was answered within a couple of hours at most, and usually within a few minutes. When we weren't sure if we wanted to buy a house or build she helped us look at vacant lots and put us in touch with a local builder so we could make sure we made the right decision. We are in the process of a long-distance relocation and when we found homes that we were interested in she went out of her way to walk us through the homes while videoing so we could get a feel for what these homes actually look like. We have dealt with many realtors over the years and none of them come close to how well Nichole took care of us. If you are in need of a realtor in the area you will not be disappointed if you choose Nichole to take care of you."
Read Less

"You were a true pleasure to work with! I look forward to the next time!!!!!!"

"This company and employees are top notch. Since we started the process to list my parents house, it was a very smooth process. Our realtor, Nichole Pa
…
Read More
nkevich was absolutely wonderful. The communication was amazing and I felt like I never really did anything, Nichole took care of EVERYTHING. I honestly would give her 10 stars if I could. When I ever need anything real estate, I will absolutely use Michael Carr & Associates again."
Read Less

"Mr. Michael Carr himself was very helpful leading me into the right direction for renting a home and gave me his business card for when I'm ready to b
…
Read More
uy. Very respectful man. Ms. Michelle Brice over lvy homes was very nice and call me back every time, very nice respectful lady hands down to them both.. they are two different companies working together and I love them both"
Read Less