Search all listed properties
Michael Carr is the Co-Founder and COO of BrandFace, LLC. He is also a real estate branding expert and international bestselling author. As America's Top Selling Real Estate Auctioneer, he has sold billions of dollars in commercial and residential properties.
The Abundant Life Broker®:
Michael became known as The Abundant Life Broker® while building his boutique real estate brokerage in Jefferson, Georgia. He taught real estate agents how to utilize the personal branding strategies that had made him successful, and that he now teaches to entrepreneurs across the globe. In doing so, he realized that his passion was helping others to succeed and live their most abundant life.
Michael's Story:
Michael's story began when he fulfilled his lifelong passion of becoming an auctioneer. His Dad owned car dealerships, and Michael tagged along with him to auctions, where he became enamored with the bold, eccentric personalities of the auctioneers. Years later, Michael would achieve unrivaled success as an auctioneer and real estate broker by being actively involved in the sale of over 78,000 homes and licensed in as many as 31 states in the continental U.S. By 2013, he had become America's Top Selling Real Estate Auctioneer. At that time, the REO and foreclosure market was slowing down, and it was time to head back home to North Georgia to grow his local real estate brokerage.
BrandFace® - a Meeting of Minds
That's when Michael became a client of BrandFace, LLC and began working with the Founder, Tonya Eberhart. He was intrigued by her mantra, "People don't do business with a logo. They do business with a person." Immediately, he put her exclusive personal branding concepts to work at his own brokerage, and as a result, his business quadrupled over the next year.
On the heels of that success, Michael Carr co-authored "BrandFace for Real Estate Professionals" and "BrandFace for Entrepreneurs", both with Tonya Eberhart. Both books became international bestsellers on Amazon. He is now the Chief Operations Officer of BrandFace, LLC.
Today, Michael and Tonya lead a global team of personal branding professionals who provide The Most Comprehensive Personal Brand Building System Across The Globe, teaching coaches, consultants and other experts the same principles he has used to become a recognizable personal brand.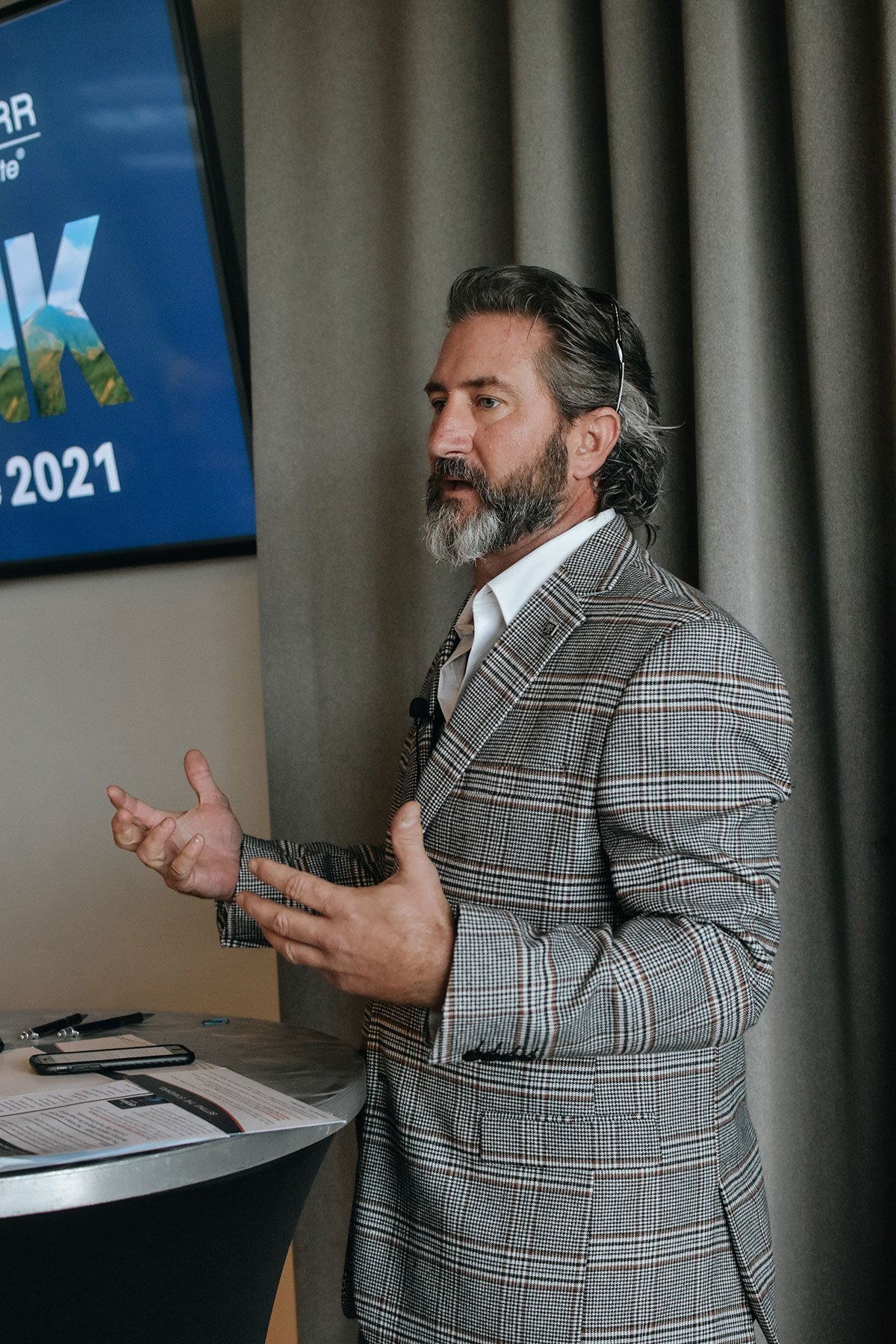 Michael's Mantra "Be BOLD, especially with your brand":
Michael offers a rich understanding of what it takes to be a BrandFace® and to reach the coveted top position in your market and niche. His brokerage business has continued to grow since that time, with revenue doubling (or greater) every single year. He is best known for his inspiring and bold moves in the industry, constantly reminding their BrandFace® clients to "Be BOLD, especially with your brand".