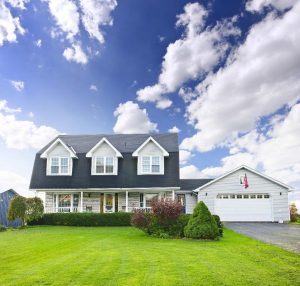 We're often asked why we request that our home buyers sign a Buyer's Agency Agreement prior to showing them homes. After all, why should you need to sign something just to look at homes, right? Here are four reasons this makes sense:
You need someone on YOUR side. We look after your best interests. The instinct for most people is to call the agent listed on the sign of any property they're interested in. But what most don't realize is that the agent listed on the sign is already contractually obligated to the seller. They have the seller's best interests in mind.
Access to vetted professionals. You will have access to over 20 years of experience we've gained in vetting all the professionals you're going to need throughout the process of purchasing a home (attorney, home inspector, mortgage broker, etc.). Unfortunately, not all of them are created equal. We've vetted them for you through our own expertise and experience and we only work with the most capable and competent.
An additional helping hand. Our agents will work FOR you. For instance, if you're out of town and contracts need to be picked up or you need someone to meet home inspectors, those are services we provide.
It doesn't cost more–in fact, it can save you a lot. Despite a popular myth (that you will save money without an agent), there is only one commission per transaction. The seller's agent either gets 100% of that commission or they have to split it with us (your buyer's agent), the person who has your best interest in mind. Our agents are very knowledgeable about the market, the process and even negotiations. Without this representation, you could end up with incorrect information, contractual issues, delays or potentially pay too much.
To learn more, view Michael's video and download our Frequently Asked Questions about a Buyer's Agency Agreement.
————————
Michael Carr is the Co-Founder & COO of BrandFace, LLC. He is also a real estate branding expert and international bestselling author. As America's Top Selling Real Estate Auctioneer, he has sold billions of dollars in commercial and residential properties.