Wondering how you stack up in the credit department?  Read this latest article with some great credit improvement advice from Marla Loggins with Southern Home Mortgage (our Preferred Lender).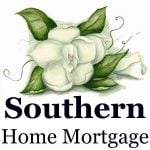 Your credit score, a number that ranks your creditworthiness based on a long list of criteria tracked by national reporting agencies, is a crucial component to getting a loan.
When you're applying for a mortgage, auto financing, a student loan or any other type of loan in which a financial institution is extending funds to you, your credit score will come into play not only in determining whether you can qualify, but also in determining the interest rate for which you can qualify.
The numbers can add up substantially, with lower credit scores translating into higher monthly payments for you as you work toward repaying that loan.
If your credit score is lower than you would like, there are things you can do to repair bad credit, and you can start that process as soon as today.
————————
Michael Carr is the Co-Founder & COO of BrandFace, LLC. He is also a real estate branding expert and international bestselling author. As America's Top Selling Real Estate Auctioneer, he has sold billions of dollars in commercial and residential properties.