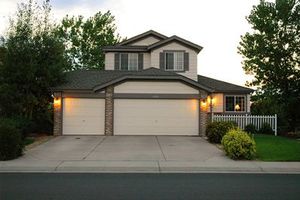 When you begin the process of house hunting, you may find that you come to love two, or maybe even three, houses. It can be difficult trying to decide which house is right for you and your family. When trying to make your decision, here are a few things to consider to help make the process a little easier:
NEIGHBORHOOD:  Consider the area or neighborhood. Is it a desirable area which will not only suit your family, but provide great re-sale value?
PROXIMITY:  Consider where the home is in proximity to your job, the grocery store, the shopping malls, your favorite restaurants, etc.
FAMILY:  Think how close each home may be to other family members.
SCHOOLS:  Consider the school districts.  For excellent information on schools in the North Georgia area, check out this page and choose your desired community.
KIDS:  Check out your neighbors to see if they have children the same age as yours.  You may also want to consider nearby parks and playgrounds.
CRIME: Look into recent newspaper articles or police reports to review the current crime activity. This may help you to see which neighborhood would be safer for you and your family.
COMPS:  Check out comparable home prices in your area of choice to ensure you're staying within budget and/or not paying too much.
IMPROVEMENT:  Consider things like the age of the appliances within the home, and any recent replacements of windows, roofing, HVAC units, etc.
TIME ON MARKET:  Ask your real estate agent how long each house has been on the market. A home that has been on the market for a longer period of time can sometimes mean more negotiable sellers.
WISH LIST:  Consider the house itself, and compare each against your wish list.  This may seem obvious, but if one house has more pros than the other, that may help you to make your decision.
————————
Michael Carr is the Co-Founder & COO of BrandFace, LLC. He is also a real estate branding expert and international bestselling author. As America's Top Selling Real Estate Auctioneer, he has sold billions of dollars in commercial and residential properties.