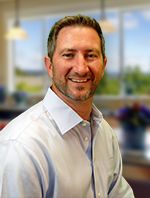 Welcome to Michael Carr & Associates, Inc., your source for Anything Real Estate®.
Where you can sell with confidence and search with convenience.
Sellers: We have the most aggressive marketing program in the area! We consistently market our real estate company and listings on
over 100 different platforms in order to maintain top of mind awareness and bring you the right kind of buyers. See the current list of marketing platforms here. Our specialized agents can guide you through the steps to prepare and price your home to be sold in as little time as possible…and for as much as possible!
Buyers: Search right on this site for all homes in North Georgia with no search limits. If you'd like to save your favorite searches, please feel free to register on our site. Otherwise, registration is not required, so search to your heart's content! When you're ready to look at your favorite selections, watch this video first to learn why having a Buyer's Agent will help protect you throughout the entire process of buying a home. And more importantly, learn why it doesn't cost you anything extra to have us by your side.
We'd love to serve as your professional agents top to bottom. And with the confidence of 68,000+ transactions, we hope you'll agree!
*Michael Carr is America's Top Selling Real Estate Auctioneer and an entrepreneur. He has been actively involved in selling over 68,000 homes and has been licensed in as many as 27 states as a broker and auctioneer. He's also co-author of BrandFace® for Real Estate Professionals, where he teaches other real estate agents how to super charge their marketing with personal branding. Learn more about Michael.
Want help now? Email Us (this email address is constantly checked) or call us at 678.444.4110.