Search all listed properties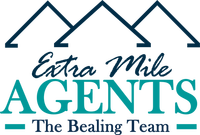 Specialize in assisting rising professionals and growing families seeking a mid-level home in a lifetime community.
Developed their Extra Mile Motto and stress-free system so their clients can rest easy and rest assured.
Jim brings 15 years of leadership experience and a keen business mind, and has served as a volunteer firefighter.
Keri brings a background in superb customer service and in-depth knowledge of area schools and communities.
Recognized for their extra mile fellowship and friendship before, during, and after every transaction.